January 18, 2021
Cheer On The Optimists!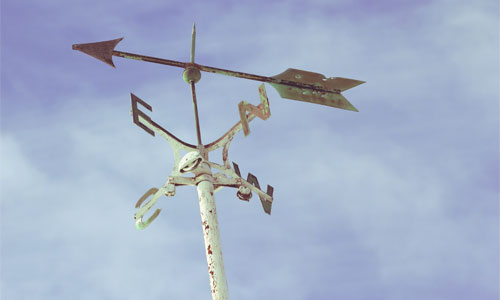 Hope is definitely not the same thing as optimism. It is not the conviction that something will turn out well, but the certainty that somethings makes sense regardless of how it turns out. Vaclav Havel.
Life is a never ending series of choices, some easier, others not so much. We make them everyday. And they affect every aspect of our lives. One of the most critical choices, I believe, is choosing whether to be an optimist or a pessimist.
I have been thinking about that a lot these past few days, following the recent storming of the American Capital building prior to Joe Biden's approaching inauguration as the incoming president of the United States of America.
By now,  we've all heard about and seen the frightening images of the uncontrolled mob clambering over the barricades and, virtually unheeded, rushing up the steps, bursting into the hallways and the main body of the chamber.
These are perilous times, not only for America but in many other countries around the world. The challenges to the liberal, democratic order are many. Clearly there are a good many pressing issues that need addressing.
There are no simple answers. No easy, quick fixes. The issues are complicated: the CODID-19 pandemic, climate change, the threat of atomic annihilation, economic disparity, racial inequality, AI technology and globalization. Is there any wonder that the storm clouds are gathering?
In spite of it all, though, we must not succumb to the siren calls of pessimism and doubt.
Pessimists, by nature, are destructive, unsure of their abilities, closed to the new, disrespectful of others, and fearful. They foster weakness and chaos.
Optimists, on the other hand, are builders. They are clear-eyed, sure-footed, inclusive, creative, caring of others, unafraid of the future, albeit somewhat guarded. And that's a good thing.
Cheer on the optimists. Where would society be would without them?
Hmmm….
Stay safe. Stay strong. Stay connected.
I hope to see you back here soon.