March 8, 2021
A Salute To International Women's Day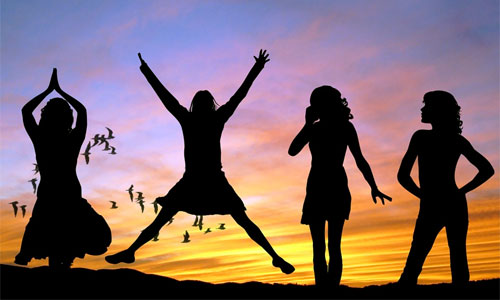 It was a long time coming. The seeds for the event were planted way back in 1908, when 15,000 women marched through the streets of New York demanding shorter working hours, better pay and the right to vote.
It wasn't until 1975 that the United Nations formally ratified International Women's Day and globally we started celebrating the social, economic, cultural  and economic achievements of women.
Gloria Steinem, the world renowned feminist, journalist and activist once explained, "The story of women's struggle for equality belongs to no single feminist nor to any one organization but to the collective efforts of all who care about human rights." Later, she added, "The first problem for all of us, men and women, is not to learn, but to unlearn."
The #MeToo Movement, started in 2006 by the American Tarana Burke, activist against sexual abuse, went viral in 2017. It is just the latest manifestation of the on-going movement for the equality of women. There is still much work to be done but the fight for equality must never cease.
In 2021 there's a new generation of brave women. The list includes countless numbers in all of the professions, academia, thought leaders, writers, advocates of many persuasions, activists and  political leaders; Kamala Harris, Vice President of the United States, Ursula von der Leyen, President of the European Commission, Tsai Ing-wen, President  of Taiwan, Jacinda Ardern, Prime Minister of New Zealand, Muriel Browser, mayor of Washington D.C., Greta Thurman, climate change environmentalist, Malala Yousafzal, activist for female education, and, yes, even a poet, the amazing Amanda Gorman: Everyone of them, standing on the shoulders of the many committed, courageous women who came before.
To celebrate and pay tribute where tribute is due, to these and all  women everywhere,  on International Women's Day 2021, a poem by Maya Angelou.
Now you understand just why my head's not bowed.
I don't shout or jump about or have to talk real loud.
When you see me passing it ought to make you proud.
I say,
It's in the click of my heels, the bend of my hair,
the palm of my hand, the need of my care.
'Cause I'm a woman
Phenomenally.
Phenomenal woman.
That's me.