March 7, 2022
Gender Equality
The connections between women's human rights, gender equality, socioeconomic development and peace is increasingly apparent. Mahnaz Afkhami.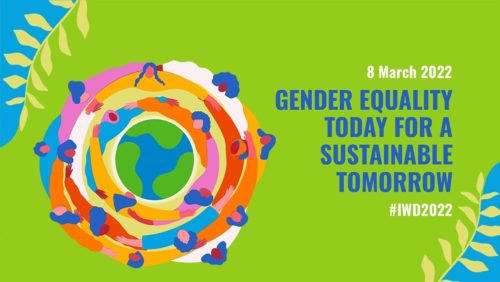 March 8, 2022 is International Women's Day.
It wasn't until 1975 that the United Nations formally ratified International Women's Day and we started annually celebrating the social, economic and cultural achievements of women.
The seeds had been planted way back in 1908 when 15,000 women marched through the streets of New York demanding shorter working hours, better pay and the right to vote.
The latest manifestation of the ever growing movement is the #MeToo Movement. It was started in 2006 by the American Tarana Burke, an activist against sexual abuse. Widly acclaimed it went viral in 2017.
That was then.
In 2022 there's a new generation of brave women and girls. The list includes countless numbers in all of the professions, academia, thought leaders, writers, journalists, advocates of many persuasions, political leaders of all stripes, advocates for climate change, girls education and yes, even an amazing poet.
Everyone of them standing on the shoulders of the many committed, courageous women who went before.
The theme of this year's IWD is the UN's celebration of the achievements of women and girls in different spheres.
Over the past few days the world has watched in horror as the women, and men, of Ukraine struggle heroically to defend themselves, their families and their country against the onslaught of an unexpected Russian invasion, the worst violence inflicted on a European country since WWII.
As the battle continues even as the free nations step in to help, the bravery of the Ukrainian people could not be more evident.
With abated breath, while increasingly fearful, citizens the world over are hoping and praying for the best.
The fight for gender equality must never cease.
Hmmm…
Stay safe. Stay strong. Stay connected.
As always, thank you for reading me. I hope to see you back here soon.